About
Hey guys,
I am RaSheba a twenty-something trying to figure out this adulting thing. I am originally from Miami, but I am currently studying public relations with a concentration in event management at the University of Florida. My interests include style, health, traveling and releasing stress through creativity.
Style has always been a passion of mine, but as I transition into adulthood I am giving more attention to my wellness and mental health.
Fashionista on the Run is designed for fashionsta's or fashionisto's to provide fashion and style inspiration and serving as guidance to help create a style that matches you as you transition through adulting . In addition, to style inspiration, Fashionista on the Run will focus on health, wellness, travel and DIY features.
Style on,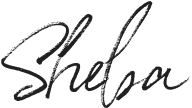 <script async src="//pagead2.googlesyndication.com/pagead/js/adsbygoogle.js"></script>
<!-- About -->
<ins class="adsbygoogle"
     style="display:block"
     data-ad-client="ca-pub-7172147070907697"
     data-ad-slot="5739259417"
     data-ad-format="auto"
     data-full-width-responsive="true"></ins>
<script>
(adsbygoogle = window.adsbygoogle || []).push({});
</script>